Make your ride a Qloom Ride.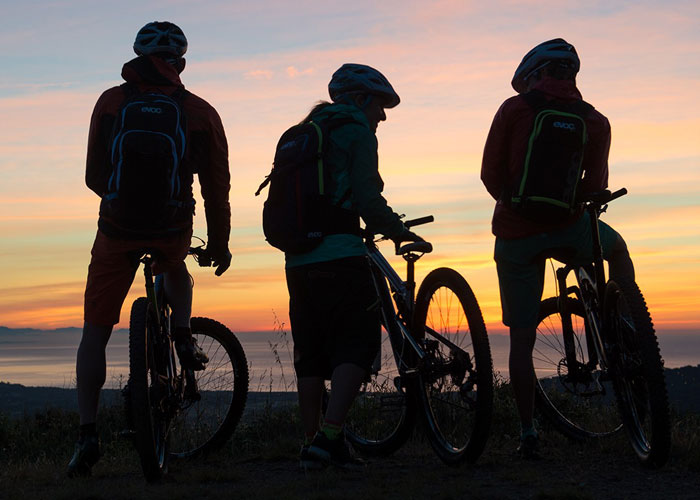 Qloom origins…
«We've all had a moment where we forget the world around us. We remember it forever. For us it was the first time we got on our mountain bikes wearing Qloom shorts. Out on the Swiss mountains with a few friends – we had a lot of fun. It was a very special feeling of living. That was in 2007. What started with a pair of shorts for friends has now developed into a lifestyle.
Some things have not changed over the years – the relaxed lifestyle that always accompanies Qloom. We have a deep passion for and love of mountain biking that helps us develop highly functional bike wear for any adventure. We call it the State of Qloom.»
Gear for your adventures…
«It is the unexpected moments in life that always accompany us. The memory of a spontaneous evening with friends, a fantastic single trail that opens up unexpectedly around the next bend, the first turn that we make into the slope full of deep snow or the final pedal strokes to the summit where we forget all the effort it took to get there. Our heart beats for cycling and QLOOM offers the perfect clothing for any sport. What is most important for us is the adventure and experiencing nature to the fullest.
The spirit of surfing, being relaxed, being free, letting go, just «hanging loose» inspires us. Fashion, lifestyle, design – without compromising performance. Our top priority is functionality and that's why we put in so much energy into developing and testing our products to ensure the best possible experience. With a love of the details and a passion for the colorful, we give our collection that very special look.»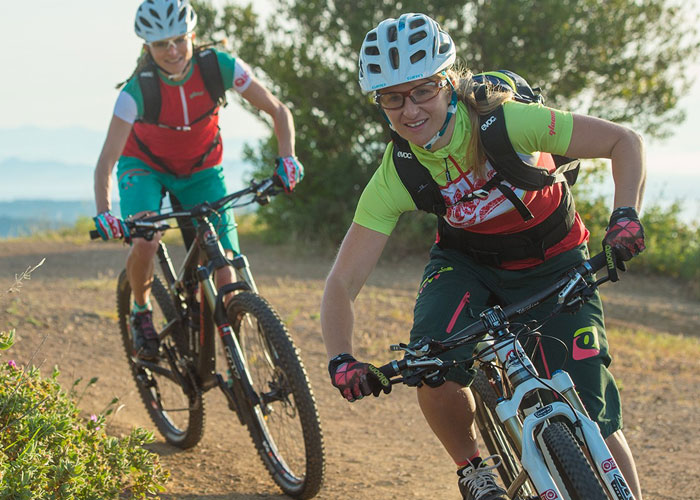 Friends and nature…
«Do what you love» – that's our motto. We love a ride with friends, challenging and chill at the same time. We also feel like it's our responsibility to protect nature for the generations that follow. That is why QLOOM has been a partner of the bluesign® system since 2009. Bluesign is one of the most stringent environmental and health standards in the textile industry.
Outdoorsport sponser…
Outdoorsport sponser Petter Fagerhaug, Marit Sveen og Audun Øverbye Hanssen med Qloom mountainbike wearing.
Kontakt oss eller forhandler ved kjøp av Qloom mountainbike wearing.